Paul joins For The Kudos Podcast for a Technique Q&A
12 August 2022 | Category: Podcast
For The Kudos (or FTK) is a podcast by the Grattan House team of Brett Robinson and Joel Tobin-White. Brett is a finalist in the 5000m at both the World Championships and the Olympics, Australian record holder in the Half-Marathon (59m57s) and currently chasing the Australian Marathon Record. Joel was a professional Triathlete in his younger years but has turned to full-time running and in 2019 had a breakthrough in the Half-Marathon of 62m03s to rocket up the Australian all-time list, and is continuing to prove himself as one of the best distance runners in Australia.
Paul has been working with both Brett and Joel over the past couple of years to improve their technique and their performance, so the boys invited him on to one of the Question & Answer episodes of the Podcast.
Brett & Joel have been doing a great job, building a growing audience detailing their elite level training in a relaxed and enjoyable style.
The Q&A format on For The Kudos is designed to give listeners an insight into a range of elements that can affect running performance, such as strength & conditioning, nutrition, technique or general running questions to delve deep into the spot.
This format made for a great episode with quite a technical discussion around running technique.
Some of the topics and questions discussed in the episode:
How did you become a running technique specialist? (from 1m40s)
Brett's minkey hockey career.
What sports do you work with? (9m41s)
Do you have a perfect runner or technique in mind and you try to get everyone to that? (10m40s)
Tell us about your last six weeks in Portland, USA working with some big athletes and the World Championships. (12m20)
What is it like working with Galen Rupp? (15m05s)
What are the top 3 common running technique deficiencies that you see? And a cue for each. (19m50s)

Not knowing what your arms are doing, arching through your thoracic – the most common, and lower leg overstride.

Jye Edwards & Stewy McSweyn Race discussion – video below. (23m30s)
If you have 10-15min to warm-up for a run what would you advise? (28m00s)
How long is the process of changing your technique? (30m35s)
In the recovery or toe-off phase is your foot relaxed? (32m45s)
New Way/Old Way discussion. (36m25s)
If an athlete has poor form, but is World Class, should they stay with the form that feels natural? (39m10s)
How do we safely load technique adaptations that load different areas of the body? (43m55s)
Best tips for keeping shoulders and arms relaxed? (45m12s)
Who has the best form out of Brett & Joel? (47m32s)
It was a great episode, feel free to get in touch if you have any questions!
There was a really good discussion in the episode (23min30s mark if you want to listen), about a 1500m race between Jye Edwards and Stewy McSweyn at the Australian Championships in 2021. Paul breaks down the patterning of Jye with his elbow and upper leg pattern creating a powerful stride and how you can visually see it in this clip against the world class Stewy McSweyn who is more lower leg dominant. 
We recommend checking out the clip (it's also a great race), and listening along for the breakdown.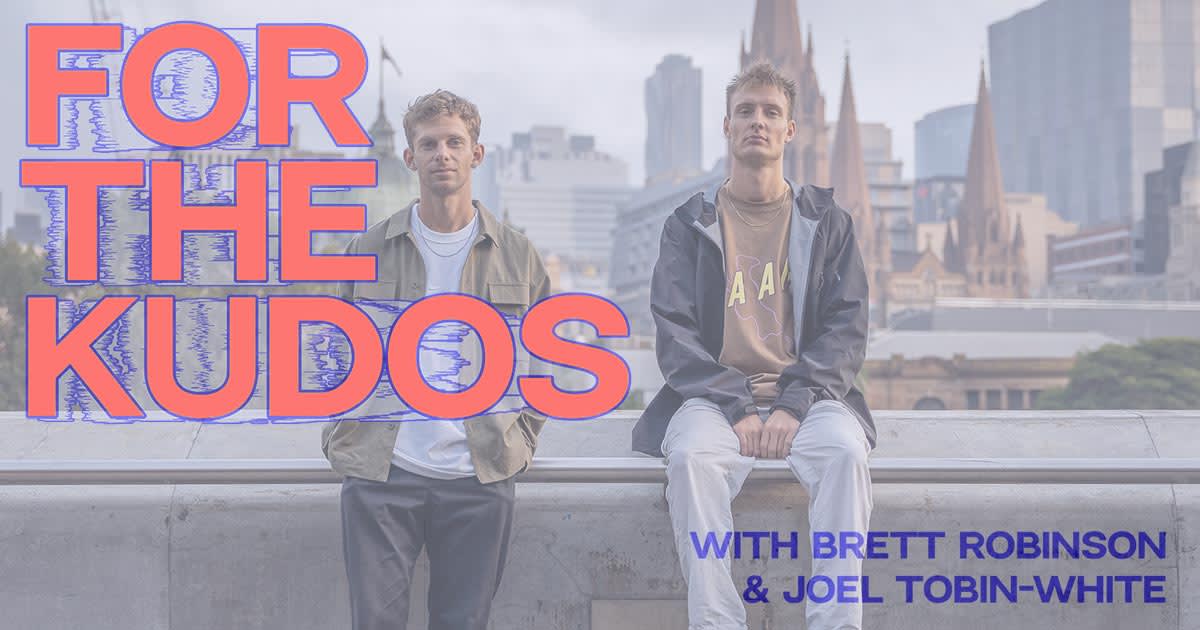 Check out more articles, podcast appearances and running technique tips:
Broadsheet Feature Article: The Science To Help You Become a Better Runner 3 June 2023 | Category: Running Technique AdviceThis article originally appeared in Broadsheet in May 2023 as a feature between Paul MacKinnon and Puma Nitro. Photography by...
read more