About the
Balanced Runner
Running technique coaching for performance, injury prevention and enjoyment.
The Balanced Runner philosophy focuses on key cues and small changes to technique over time to get you running faster, while using less energy. The focus is on making sure the whole body is in balance and alignment to get the most forward propulsion with the least amount of excess movement. This is achieved through a series of easy to understand cues which give immediate benefit, and can be further refined and worked on over time.
Paul has worked with hundreds of athletes in Australia and overseas since becoming a full time technique coach almost a decade ago, and using this experience he has developed an online technique program to help all runners.
The core program is a series of cues which are explained via video with explanations and further summary key points. The video series is designed to be worked through at your own pace, and also helps you to understand your own technique so you can make the necessary adjustments as you go. This balance between advice that works for just about everyone but helps you to understand your own movement is what is special about the Balanced Runner program.
The Balanced Runner is headed by Paul Mackinnon, who lived a sporting life as a semi-professional hockey player for 15 years playing in Australia and Europe, allowing him access to high performance programs, athletes and coaches around the world. Since retiring he has developed The Balanced Runner coaching business to help athletes. The philosophy was developed largely by Lex Anderson in Canberra and further refined by Paul over close to a decade practising as a professional running technique coach.
Paul takes one-to-one sessions in Melbourne, Australia, in addition to the Online Program, and also regularly travels to Queensland to hold sessions. If you are interested in a one-to-one session, you can contact Paul here or at [email protected].
Behind the digital and video element of the Balanced Runner online memberships is Alex Tyrrell.
Alex is an accomplished runner with Western Athletics and Hunter A&R who has worked in digital for many years with both L'Oréal Australia and Nike, and is helping to bring the digital memberships to life.
You can contact Alex at [email protected].
Photos throughout this site are from a variety of sources.
Majority of the photos that are not taken by Alex are from Riley Wolff and all photos from the Bowerman Track Club camp are by Anderson Bobo. Both are extremely talented photographers who share some great running content on instagram, check them out:
@thewolfferine
@bobo.studios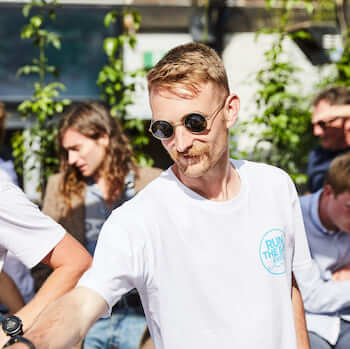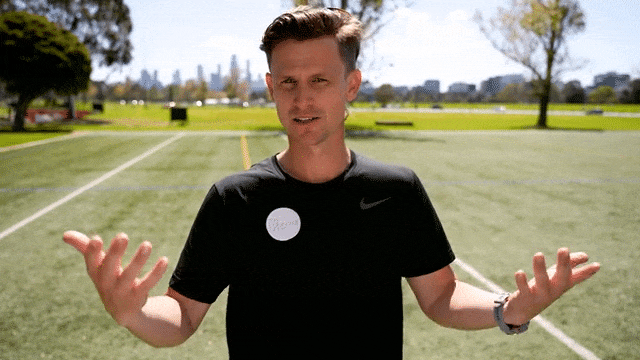 Online Running Technique Improvement
The online program is specifically designed for you to improve your running technique. The core program is built from insights from working with hundreds of runners from beginner through to Olympians. An exclusive and unique video series for you to work through step-by-step to achieve your running goals.
In Person Coaching Sessions
Paul is located in Melbourne, Australia and also regularly travels to Queensland to conduct sessions. In addition to the online program, Paul is also available for in-person one-to-one sessions. If you are in Australia, or have an enquiry, please get in touch.
Why do you need to improve your running technique?
The Balanced Runner philosophy is about running technique coaching for performance, injury prevention and enjoyment.
Running is a skill and movement pattern that can be learnt, just like a golf swing, football kick or tennis backhand.
The Balanced Runner philosophy has been developed over time to allow runners to feel their improvements by focusing on cues and not outcomes. With a top-down approach, starting with the upper body and gradual improvements over time that has been proven to work for hundreds of runners to achieve their goals.
In Melbourne, Australia, Paul Mackinnon has developed his reputation as an expert over many years, working with athletes of all levels from beginner through to professional. We are now excited to be able to bring this expertise to an international audience through the online program to help as many athletes as possible to run faster, injury free and enjoy their running more.
Explore more about the Balanced Runner Program, contact us, or hear from athletes who have benefitted:
Articles, podcast appearances and running technique tips
See all of the latest from the Balanced Runner including interviews and podcasts featuring Paul, video appearances, feature articles and running technique tips.
Broadsheet Feature Article: The Science To Help You Become a Better Runner 3 June 2023 | Category: Running Technique AdviceThis article originally appeared in Broadsheet in May 2023 as a feature between Paul MacKinnon and Puma Nitro. Photography by Liana Hardy....
read more