Who Taught You to Run? With METS Performance Consulting
Paul joins the team from METS Performance Consulting on the Physiology Secrets podcast to discuss running technique and the potential impact it has on performance for all athletes.
Have you ever stopped to think about who taught you to run? If not do that now, then listen to this awesome episode with the GO TO guy for running technique. We all know our technique goes a long way to improving our performance, Paul Mackinnon jumps on this episode to give us his expert thoughts on the untapped potential of running performance that all athletes can benefit from.
Paul regularly works with the team at METS Performance Consultant and their athletes to improve running technique. You can check out the rest of their series and the services they offer here – metsperformance.com.
Nick Jankovskis, Sport Scientist at METS Performance, has also provided strength programs to complement the Balanced Runner technique cues. These are included as part of the Coaches Corner with all Balanced Runner Memberships, check them out here.
Check out more articles, podcast appearances and running technique tips: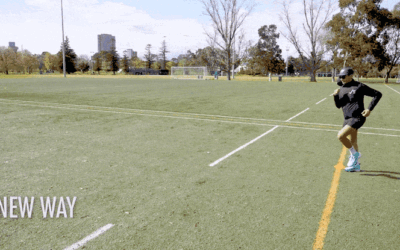 Cadence in running is so poorly used and in most cases poorly understood.For those wondering, cadence is the number of steps taken within a minute. It is an outcome…
read more