5 Ways to Improve Your 10km Time
This article was originally featured in Body + Soul as part of the lead up to Run Melbourne. Check out the article here.
To a non-runner, the thought of running 10 kilometres is pretty daunting. But with the right program you can work your way up.
Here's my top 5 training tips for a 10km race.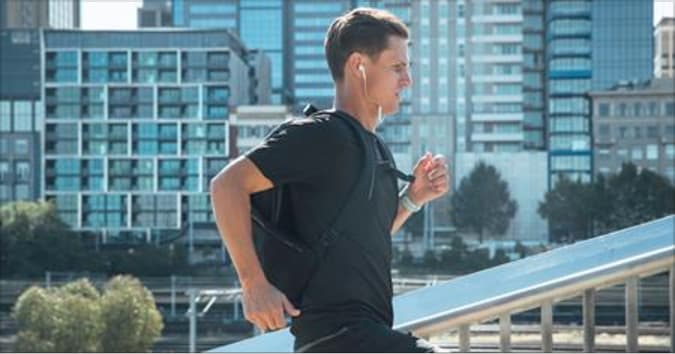 1. Have a plan
Running with a plan instead of for fun/fitness will give each run a purpose, additionally make sure it fits in with your lifestyle. Ideally set yourself around 10 weeks to prepare for a 10K, you could manage with less but the chance of injury increases and your recovery time after the race will be longer.
2. Go faster
In order to run fast you have to train fast. Dedicate one session per week to running 1-2min faster intervals (where breathing makes it hard to talk) and jog easy for 1-2min. After a couple of weeks increase the time of the interval.
3. Pacing
After a few weeks of training you'll start to get an idea of the pace you'll want to run at on race day. Practice running at this pace for shorter periods with rest intervals of slow jogging between.
4. Prepare
Use some of your training runs as an opportunity to test out hydration, nutrition and clothing for race day so you know exactly what you are doing on the day.
5. Race day
Stick to the pacing plan; too often the excitement of the first few kilometres takes hold and we over do it, this will hurt towards the end. Be smart, run your own race and keep the pacing consistent. If you have anything left at the end of the race go nuts!
Check out more articles, podcast appearances and running technique tips:
If you have followed Paul for a while, you will know that he likes to have a bit of fun at the expense of the idea of a strength program improving your running technique. In this discussion with Exercise Scientist Nick Jankovskis we take the chance to explore where strength training does improve running and where it does not.
read more